Learn why the Acuscope/Myopulse

 are more effective than any other microcurrent instruments
Widely known and well respected for its consistent effectiveness, the Electro Acuscope® and Myopulse® systems continue to be the only feedback modulated microcurrent modalities used in today's chronic and acute pain/trauma rehabilitation market. They have built a solid reputation with outstanding clinical outcomes in clinics around the world for almost 40 years.
Applications
A series of feedback modulated microcurrent treatments has a cumulative effect resulting in long-term relief for patients suffering from the most acute and chronic neuromuscular disorders, providing an alternative means to greatly reduce common post-operative pain and swelling, treating accident and sports injuries with remarkable results, eliminating inflammation, pain and increasing range of motion associated with many joint pathologies. These modalities are also indicated for chronic pain sufferers who have not responded to other electrical stimulation devices.
The Equipment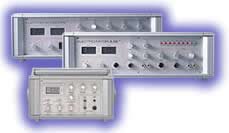 The unique factor which contributes to the outstanding effectiveness of the Acuscope® and Myopulse® is that the instruments were designed with a proprietary tissue monitoring circuitry and biofeedback controlled voltage and current waveforms. In other words these instruments monitor tissue impedance information which is used to carefully control the output current waveform in real time as the treatment takes place.
The Acuscope® acts upon subcutaneous tissue and neurological issues to reduce pain and inflammation. It will also improve blood flow in circulatory-impaired tissues. The Myopulse® is designed to treat connective tissue associated primarily with muscle, sports injuries, scar tissue and non-surgical facial rejuvenation (Myopulse Facial). The Acuscope®, Myopulse® Facial and Neuroscope® (personal home unit) are effective in restoring the circadian cycles and treating stress, anxiety, addictions and sleep disorders.
Treatments are below the prickling threshold, are soothing and usually produce significant clinical improvements within the first few applications. The Acuscope®, Myopulse® and Neuroscope® are FDA approved for therapeutic use.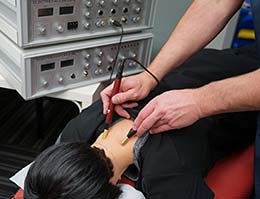 A wide variety of manual hand-held and placement probes have been designed and incorporated into this treatment delivery system including bipolar brass point specific probes, with a variety of precious metal tips for specialty applications, dispersive roller electrodes and large and small placement electrodes for unattended therapy or self-treatment. Specialty probes including: auricular, odonton, lymph drainage, reflexology, soft tissue, facial, cellulite, head band and transcranial ear clips (for head trauma stress, anxiety and sleep) have been designed for health care professionals in every field of chronic pain management, sports injuries and anti-aging esthetics.
Conductive electrolytes, gels and creams are the critical link to the effective utilization of the Acuscope and Myopulse. These complex products are specially formulated to provide accurate two-way communication between the instrument and the tissue, utilizing precious metal and alloy probes as the interface. These electrolytes reduce resistance of the tissue by duplicating the body's electrochemical environment allowing the computers to adjust its current waveform output without interference from the skin. Specialty wound healing and cellulite/stretch mark gels are available as well.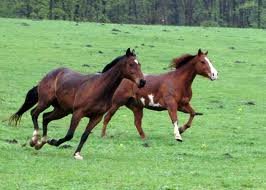 Attention Equine therapists-ask about our free dual calibration option for human/equine/small animal therapy!
Instruments are also available with custom 100 or 220 volt charging systems for our offsore clients.
Probes, facial creams electrolytes and specialty gels can be found under Products/probes & accessories.
The Company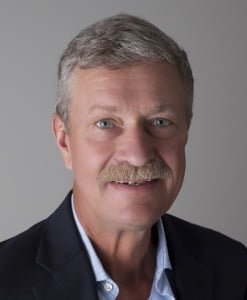 Biohealth Energy Systems Ltd. has established a solid reputation in marketing and training for the Electro Acuscope and Myopulse since 1988. We are committed to providing all of our clients with unparalleled in-practice training and service.
Bob Moore, President/Owner of Biohealth has worked with private individuals and trained many therapists from all disciplines across Canada, United States, England, and Latin America. We have worked for many years with Dr. George Roth DC ND, founder of Matrix Repatterning® and many of his advanced therapy strudents. This gentle therapy and structrural assessment as well as the many other manual therapy modalities, when combined with the therapeutic effectiveness of the Acuscope and Myopulse, provide results that reduce rehabilitation time significantly.
"I incorporate both the Myopulse and Acuscope in my practice and found them both to be of tremendous help in clearing resistant structural issues and resolving inflammation and pain. It fits precisely with the emerging cellular and molecular basis of our work using Matrix Repatterning® and related therapies. We use the Acuscope and Myopulse on 90% of our patients because it gets them functional and pain-free more rapidly. I highly recommend these safe and effective instruments, and have found Biohealth to be an excellent resource for both clinical and technical support."
Dr. George Roth DC ND
Biohealth is committed to providing you with an instrument that meets your needs backed by comprehensive in-practice training and ongoing customer support and service. If you want to take control of your pain, or look and feel younger, browse our site to see if the Electro Acuscope®, Myopulse®, Myopulse® Facial or Neuroscope® are the instruments for your practice or home. Prices for all instruments (110 volt) are quoted in US dollars. Quotes in Canadian funds or for offshore 220 volt systems available upon request. Our instrument prices include online video training for both home and practice as well as online Skype support.
"Service-Service-Service! Integrity-Integrity-Integrity! Quality-Quality-Quality! That's why over the last 10 years we have purchased several Acuscopes and Myopulses as well as 8 other related EAV devices from Biohealth. Many thanks for years of impeccable service and always being there when we needed you!"
Dr. Andrew Kozlowski ND OMD DO HMD
Visit our Client Testimonial page to see why therapists from all disciplines trust and rely on the Acuscope and Myopulse for pain management and anti-aging!
For pricing, click the request a quote button at the top right. For additional technical information offshore quotes or to speak with a product specialist, call us at 416 565-0007 or Contact Biohealth for immediate assistance. We look forward to hearing from you.
Offshore reseller inquiries invited.
Get well and live well!
Be Pain Free and Play Your Game!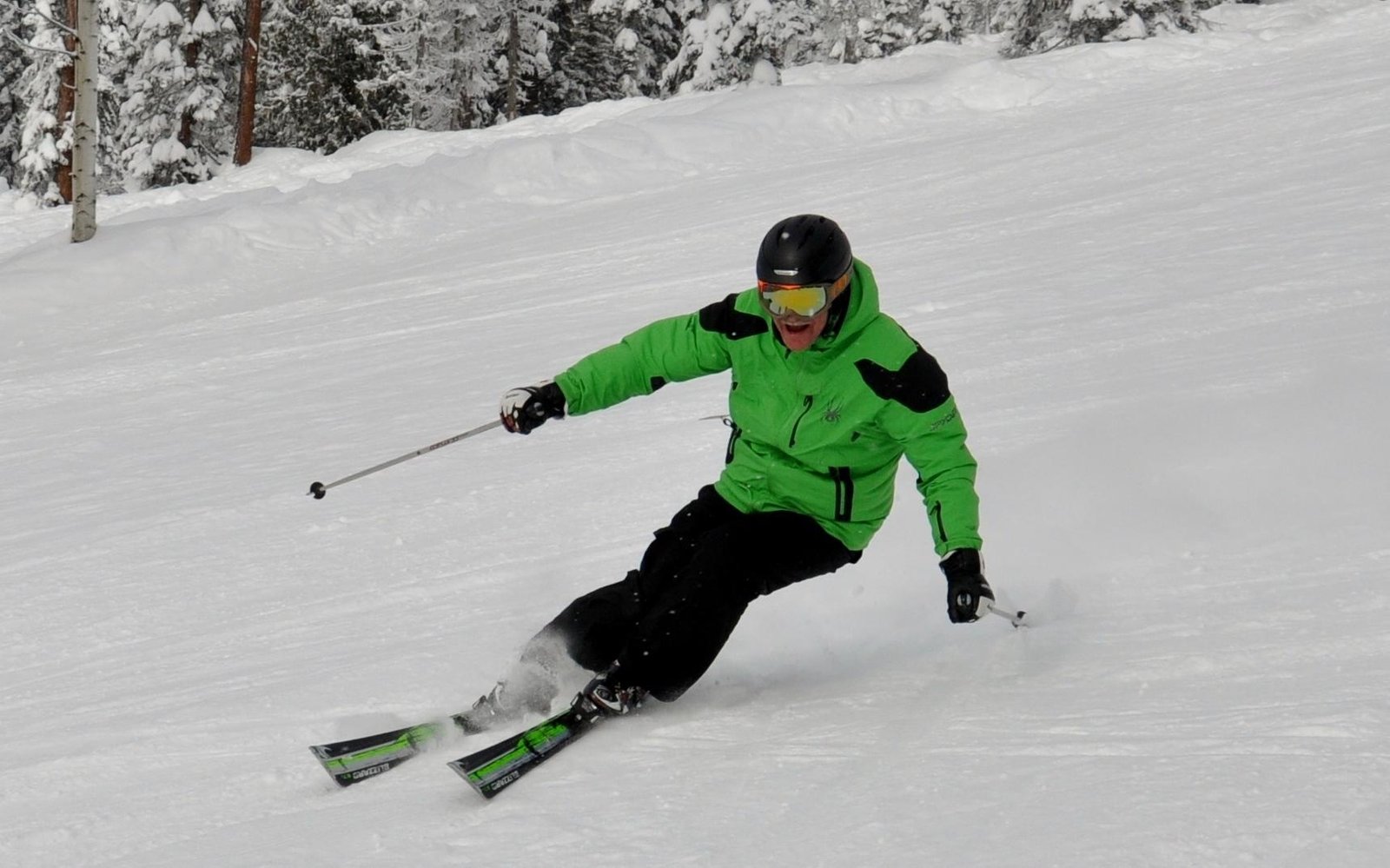 Bob Moore is a CSIA Level 3 Certified Ski Instructor, Level 3 CADS
& member of the Canadian Ski Instructors' Alliance