Advanced microcurrent training with the Acusope & Myopulse
Now that you have learned about the the Acuscope® and Myopulse®, we can help you realize the same success in your practice or home. Skype training now available along with online training videos with all instrument sales.
These biofeedback instruments are very safe and easy to learn and use. They are so advanced that without any formal training you can achieve outstanding therapeutic outcomes. In pain management, the key to these instruments' success is not just how to use them but also where to manually apply the various specialty probes. It is also important to find and treat the cause of a restriction or lesion as opposed to the symptom. Because of the field of energy or electrons that these the instruments provide, it is not necessary to pinpoint the site of concern to achieve optimal results. In the hands of a trained therapist, who can determine the causes and priority of neuromuscular restrictions, the Acuscope® and Myopulse® system is an invaluable tool to eliminate pain and accelerate the healing process.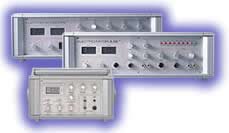 With each instrument sale, we include comprehensive online training videos, including instrument introduction, probe selection and manual pain protocols. We also provide personalized training on Skype where you can learn at your own pace, with unlimited follow-up consultations anywhere in the world. Private in-practice training is also available upon request. Whether you want to use these instruments to manage difficult trauma rehabilitation cases or for private homecare, we provide training to complement your personal requirements.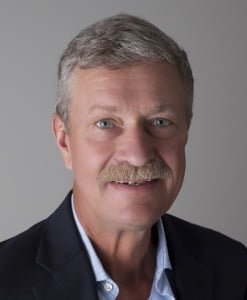 Bob Moore, President and owner of BioHealth, has trained countless health care practitioners including: physical therapists, chiropractors, massage therapists, naturopaths, veterinarians, sports/athletic therapists, medical doctors, dentists, podiatrists, estheticians and private individuals across North America and around the world. He has conducted advanced workshops with Dr. Gary Emerson DC., Dr. George Roth DC., ND., Ralph Zuranski ( J & B Distributors) as well as other skilled manual therapists. Both Ralph Zuranski and Dr. Emerson worked closely with our designers, Biomedical Design Instruments, to develop protocols and training manuals not only for the Acuscope and Myopulse but also for the specialized Spectrodyne EAV Acupuncture Systems and the Synchrodyne homeopathic computers.
We have worked extensively with Dr. George Roth founder of Matrix Repatterning® and understand his structural, osteopathic approach to determine the causes of restriction, in priority, and subsequent treatment. We train clinicians how to support these and other osteopathic techniques with these modalities.
"I incorporate both the Myopulse and Acuscope in my practice. I have found them both to be of tremendous help in clearing resistant structural issues and resolving inflammation and pain. It fits precisely with the emerging cellular and molecular basis of our work using Matrix Repatterning and related therapies. We use the Acuscope and Myopulse on 90% of our patients because it gets them functional and pain-free more rapidly. I highly recommend these safe and effective instruments, and have found BioHealth to be an excellent resource for both clinical training and technical support." Dr. George Roth DC ND
BioHealth offers both a comprehensive Skype training program and in-practice training. We can provide therapists with basic to advanced manual therapy techniques on how to use the probes effectively with the following manual therapy techniques
Matrix Repatterning

®

See Healthcare Links
Active Release Techniques

®

(ART), Strain Counter Strain , Bowen Therapy
Autonomic trigger point therapy (Dr. Janet Travell MD.)
Myofascial balancing and release techniques (intractable pain patterns)
Craniosacral, osteopathic, mobilization and visceral therapies
Massage therapy, rolfing, shiatsu, energy medicine and energy psychology
Macro-systems: muscle belly, nerve root insertion/origin
Pre and post-surgical scar tissue
Micro-systems: auricular therapy, non invasive acupuncture, odonton (teeth) reflexology, lymphatic drainage
Cranial Electrical Stimulation, CES to lesion therapy,
Stress, anxiety and relaxation therapy
Anti-aging esthetics, acne, bruising, swelling, discoloration, non-surgical facial rejuvenation
Total body sculpting, energy massage and wellness treatments
Equine and small animal therapy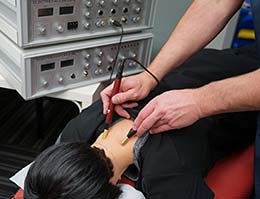 With 25 years of in-practice training as well as developing and testing therapy protocols with hundreds of therapists on a countless number of patients, Biohealth has taken training to the next level and is recognized as one of the leading companies in advanced Acuscope® and Myopulse® training.
"Our therapists, at the West End Physiotherapy Clinic, could not function as well without our Acuscopes. The three instruments that we have, are in constant use by 11 therapists. Each of them have found new and creative applications for the Acuscope and are continually amazed with the pain relief, scar tissue softening, and myofascial release capabilities of the Electro Acuscope technology. Since acquiring the Acuscopes we have been able to shorten the number of patient treatment visits for many of the conditions that we treat.
Bob Moore and his company, Biohealth, have served us well for the past 20 years. His knowledge of the equipment as well as his training expertise, is second to none. Integrity, Courtesy, Prompt Service and genuine interest in our success are the hallmark of Biohealth." Subhash G. Dighe BPT MHA MCPA CHE
Bob Moore takes his teaching skills to the mountains as well at Silver Star Mountain Resort in Vernon BC. He is a CSIA Level 3 certified ski instructor & member of the Canadian Ski Instructors' Alliance & Canadian Association of Disabled Skiing. He volunteers and teaches skiing with Silver Star Adaptive Snow Sports.
Visit our Client Testimonial page to see why therapists from all disciplines trusted and relied on Biohealth's instruments and expertise to take their practices and patients to the next level of success in pain management and anti-aging!
Online Training Videos
If you already know how to use the Acuscope or Myopulse or want to advance your training, Biohealth has compiled a series of online training videos for any pain management practice or private home use. A 3 video series includes Acuscope introduction and probe selection, Myopulse Facial introduction with facial demonstration and demonstrated manual therapy pain protocols from head to foot. Each video series sells for $80 or a complete set for $200. NEW Neuroscope training video now available – $50. Call 416 565-0007 or email us at the address below to order.
If you are serious about investing in these technologies for your practice or home and want to achieve outstanding clinical results, hit the Request a Quote button at the top of the page or call us at 416 565-0007 for immediate assistance. Contact Biohealth directly and ask us to tailor a training program to fit your needs.